Oct 26 in Diseases / Enfermedades

Written by: admin
DIARRHEA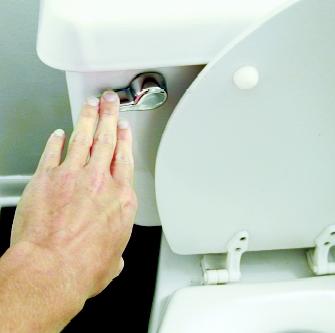 Increased number of bowel movements (toilet) and increased fluid in them. Diarrhea is one way the body rids itself of toxins and bacteria so it should be stopped abruptly, allow flow through a day in adults.
SYMPTOMS:
It causes inflammation and pain stomach as well as frequent trips to the bathroom to evacuate, there may be a slight fever and dehydration.
CAUSES:
It can be caused by bacteria, nerves, parasites, viruses, stress, digestion incomplete, spoiled food, colitis, intolerance to milk is a major cause of this disease, especially in young children.
SUGGESTED TREATMENT:
• Formula coloidal
• Oxifila
Serum should be given enough especially in young children, its dust at any pharmacy or you prime it, put a tablespoon of sugar or honey and a tablespoon of salt in a pint of water and mix well, give him every half hour to take . He fasted for at least six hours taking fluids or serum mentioned above, make some rice water or you often start your feed with rice water without seasoning, if you feel your stomach sit well with the following three hours repeat the rice with a piece of boiled chicken or fish.
NOTE:
We suggest 3 month treatment
The video cannot be shown at the moment. Please try again later.

DIARREA
Aumento en el numero de evacuaciones (ir al baño) y aumento del liquido en estas. La diarrea es una forma en que el organismo se deshace de las toxinas y bacterias por lo que se debe parar precipitadamente, se debe dejar fluir por un dia en los adultos.
SINTOMAS:
Se produce inflamacion estomacal y dolor de estomago, ademas de frecuentes idas al baño a evacuar, puede presentarse un poco de fiebre y deshidratacion.
LAS CAUSAS:
Puede ser ocasionada por bacterias, nervios, parasitos, virus, estres, digestion incompleta, alimentos descompuestos, colitis, la intolerancia a la leche es una de las causas principales de este mal, principalmente en niños pequeños.
TRATAMIENTO SUGERIDO:
• Formula coloidal
• Oxifila
Se debe dar bastante suero sobre todo en niños pequeños, se consigue el polvo en cualquier farmacia o preparelo usted, ponga una cucharada grande de azucar o miel y una cucharada de sal en medio litro de agua y mezclelo bien, dele a tomar cada media hora. Hacer un ayuno por lo menos de seis horas tomando liquidos o el suero ya mencionado, tomar agua de arroz o algun te frecuentemente, inicie su alimentacion con agua de arroz sin condimento, si siente que le cae bien a su estomago a las siguientes tres horas repita el arroz con un pedazo de pollo o pescado hervido.
NOTA:
Sugerimos tratamiento de 3 meses

---
8 Comments for: Diarrhea / Diarrea
---